Latest News
Make Moving Easy: Office Relocation Checklist
|
On
Sep
19,
2018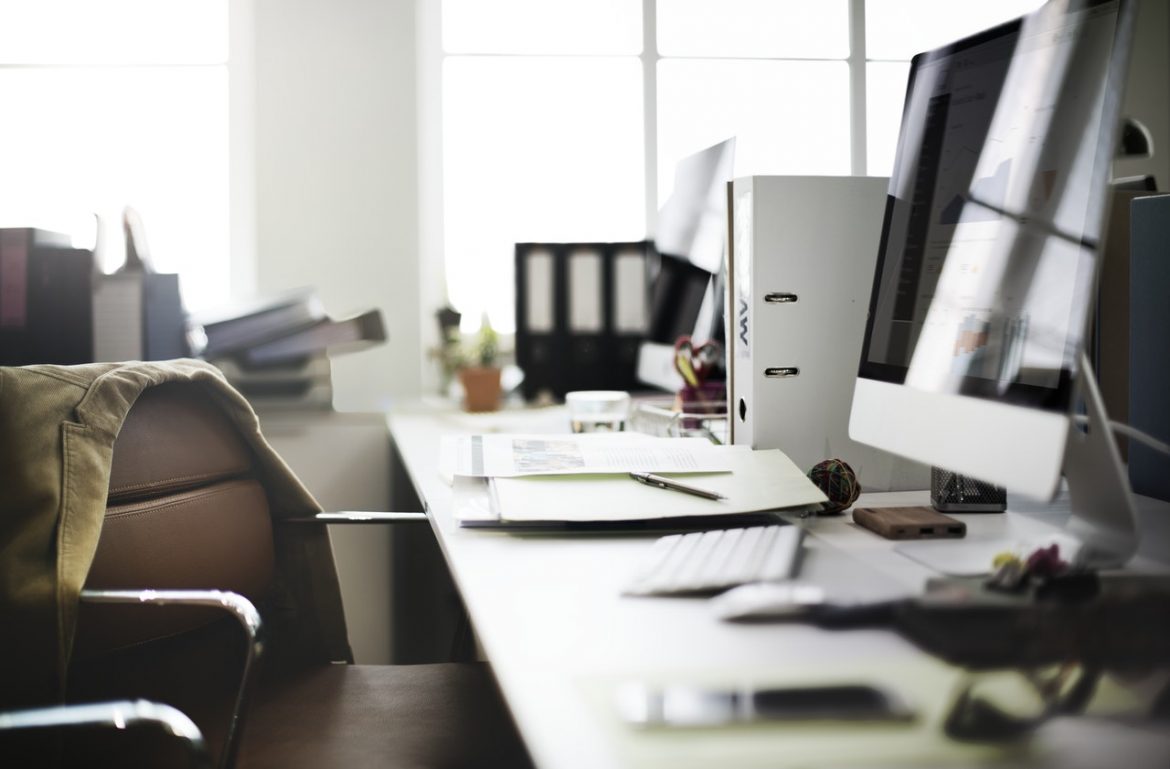 We get it. Moving can be stressful – especially if you are gearing up to move an entire office. Here at Office Flip, we specialize in helping companies create a seamless and stress-free move. If you're looking to plan ahead before your big office move, check out the checklist we've compiled below. If you follow these tips, moving day will be a breeze.
3-4 Months Before You Move:
Finalize the interior design of the office structure:
Give yourself a few months to sit on your internal office layout. This will give you optimal time to run it by every employee and ensure you're meeting each person's needs.
Begin to purge unnecessary equipment and office supply:
As you're gearing up to move offices, you're bound to find load of unnecessary paperwork and clutter. Start throwing things out early to ease your stress as move-in day nears.
2 Months Before You Move:
Schedule all utilities
Once you've finally moved into your office, you're going to want to start working immediately. Schedule utilities early to ensure everything is set up when you get there.
Update address on business cards, stationary, etc.
Although you are amid a major move, business will not halt. Don't forget to update your business cards and stationary to steer customers to the right location.
Plan out buying new equipment and furniture
If you're anticipating making a major purchase, like new furniture or updated electronics, consider buying these items ahead of time and scheduling a delivery date.
1 Month Before:
Contact all suppliers regarding move
Contact customers regarding move
Confirm plan with moving team
Make list of online mediums will need an address update
2-3 Weeks Before:
Order keys, parking permits, etc.
The last thing you want to realize when you arrive at your new office is that you forgot to set up proper parking for your employees. Make sure you finalize all administrative items a few weeks prior to the move.
Complete walkthrough with movers
Walking through the building with your moving company will help answer any questions regarding layout, parking, or other logistics.
1 Week Before:
Pack up as much of your office as you can
Although it might be hard to pack everything considering you will still have one week left of work in your old office, try to box up as much as possible. You don't want to be scrambling at the last second.
The Day Before:
Finish Packing, organizing, and labeling
We know you'll probably leave some items until the last minute!
Transfer and reinstall phone and computer equipment
Now is the time to transfer your phone lines over to your new office. Business should still be running smoothly right as you move in.
Update all online mediums with your new address
Keep the public informed on your latest move. Update all online mediums with your new address, and publish a social media post that proudly announces your new office.
Moving Day:
Unpack according to layout plan
This is the moment you've been waiting for! Stay calm and remember you have a plan. As you unload all your furniture and equipment, make sure you stick to the previously designed layout.
Check inventory as items are unloaded from the truck
Doing so will keep your move as organized as possible. If you forgot or misplaced any items, you'll know before the moving truck has left.
Double check your old space
Take one last walkthrough your previous office. Although it may be a bittersweet moment, you're off to bigger and better things!
Although this checklist is not a full comprehensive list, it can act as a good guide. If you need help with your office move, contact the experts at Office Flip. We make moving easy.