Latest News
The Importance of Space Planning in a Commercial Setting
|
On
Feb
21,
2018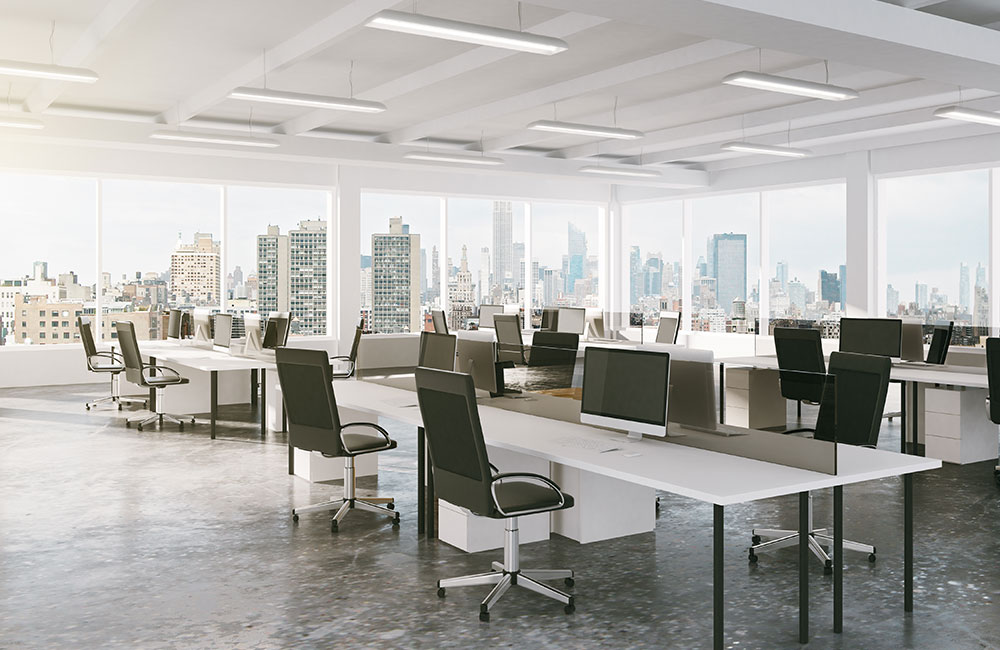 The Importance of Space Planning in a Commercial Setting
Moving offices can already seem like a stressful task. There are a lot of important decisions to make all while you're busy running a business. A key factor when transitioning into the new space that may or may not have crossed your mind, is known as space planning. Believe it or not, where you place your office furniture, seat your employees, and the overall commercial design of the office can make a huge difference in production and safety. As experts in space planning, we are here help understand the significance of these commercial interior design guidelines.
You Need to Be Fully Functional
You've seen those offices, maybe even worked there. The feng shui is awful and you wonder if they organized the space in the dark. If it's hard to maneuver in an office or if corresponding departments are nowhere near one another, it causes issues.
When space planning for your office, you must take into consideration the type of work being performed and how it affects both employees and clients. If you have a high traffic entrance, it makes sense to have an employee sitting near the entrance to great everyone that walks in the door. If you have an office with a lot of board meetings or conference calls, you need to factor in acoustics throughout the building. A noise problem can easily disrupt other business operations. Printers should be universally accessible as well as bathrooms, especially if you have clients that will be using it.
Consider polling your employees on how they feel about the office space design and if they have any input. After all, they will be the ones using it day in and day out, so their comfortability is important. Proper space planning can positively alter the morale level of your office.
Functionality Means Efficiency (aka $)
When you take the time to ensure functionality in your office space planning, you are also setting your business up for efficiency. If your layout makes sense and your employees are satisfied, they are more likely to work at a more productive pace and with more focus. The better the workflow, the more money your business is capable of making.
Try creating a space that is not only functional, but allows for inspiration and helps to destress when needed. Feeling comfortable and motivated are also key to efficiency. Your next best idea may just come from window watching or the communal lounge.
Safety and Health are Essential          
This one is unavoidable when it comes to office space design. So, now the challenge is staying in line with both building and fire codes, while designing the well-organized office you've been dreaming about. You need to make sure aisles are clear for evacuation, cables don't present a fire hazard, and that dangerous items are tucked away to avoid tripping or other harm. They can present unsafe situations, especially in the case of an emergency, that can cause liability issues for your business. Keep in mind that your office may have accessibility issues for persons with limited mobility.
As for the general health of your employees, make sure to keep the space properly lit and ventilated. Proper ventilation can help reduce the amount of sick days needed because of airborne illnesses or allergens while poor lighting risks employee's suffering from headaches and eyestrain which can slow production and call for more absences.
Hiring a professional space planner is a simple solution to following these important office space planning guidelines. The happier your employees, the more profitable your business, and the better your retention rate. Office Flip can help bring each of the above qualities into your new office design with their space planning expertise. Contact us for more information on how your New Jersey office space can benefit today.